Well, 2020 has certainly been an interesting year. Most of our plans for the year got completely changed, as did everyone else's. But it also provided an opportunity for more family time and togetherness, which I think we all admit has been a blessing.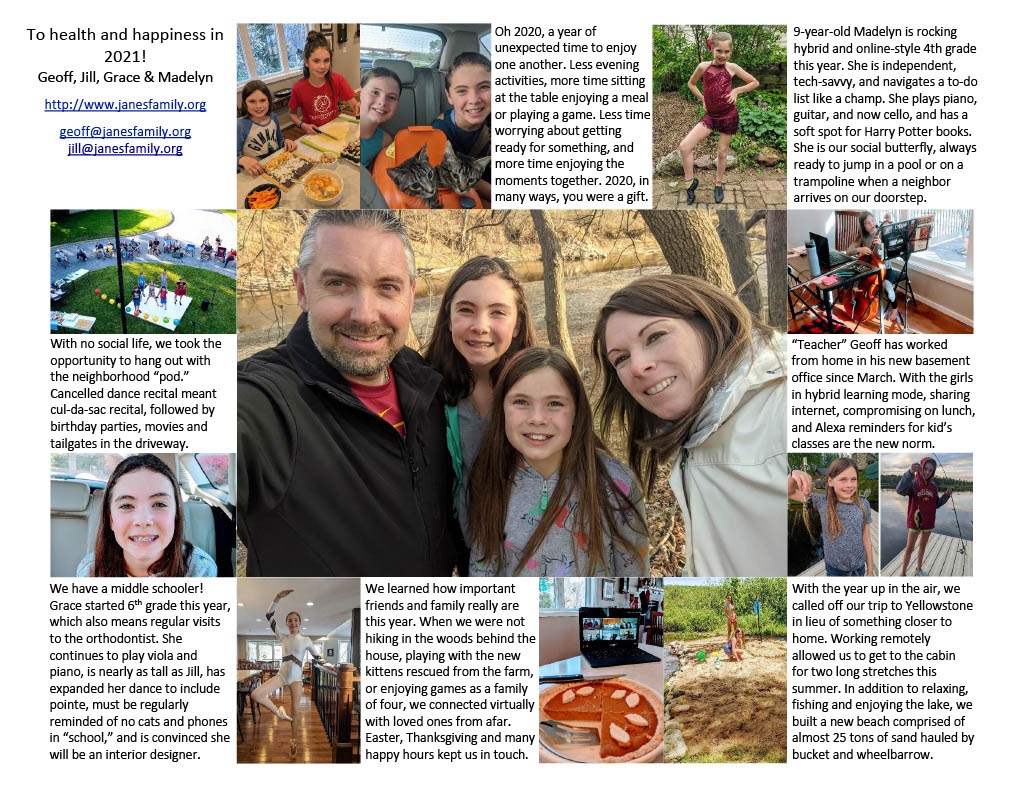 Additional photos from last year's adventures are available in the following albums:
Finally, our girls decided they were too big and grown up for their beds we built for them nearly 10 years ago. This has been difficult for Jill and I, but we went through with taking photos of the beds and posting them online for sale. Both sold within a week of listing, and now we're on to bedroom makeovers for both kids, including scraping the popcorn from the ceiling and replacing their carpets. This has been yet another milestone of growing up, and one that was particularly difficult.
Have a happy holiday, how ever you will celebrate it, and we wish you a safe, happy and healthy 2021!