Happy holidays! 2022 brought us two middle school kids, and as a result, no lives of our own any longer. The girls have kept us busy running them between 4-H, basketball, volleyball and two different dance studios. Combine all of that with the incredibly important social lives, getting together with friends and attending Ames High football and basketball games, and that's about all the time that exists in each day. That said, we still managed trips to Colorado, Florida, California, and the cabin for relaxation and family time. We are thankful for such a full life! A few of the highlights from our year made their way into our letter: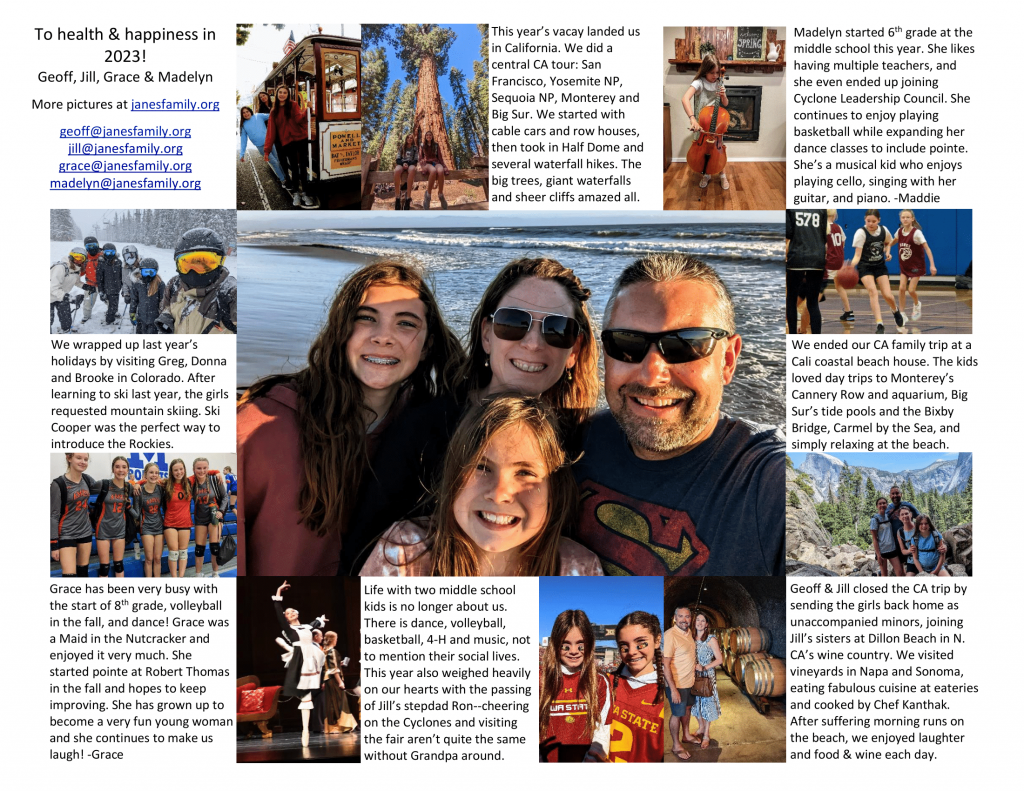 Additional photos from the year are in the following albums:
Best wishes to you and a very happy new year!