2021 was a year to get back to mostly normal, and what a normal it has been. The year has been absolutely filled with adventure and the girls' activities. In fact, we (and especially me) are in a bit of withdrawal, longing for the lazy weekends hanging out with friends in the driveway or back yard. A New Year's resolution for next year is to slow down a bit and get back to enjoying the simple life. I know, good luck with that, right? With a soon-to-be teenager and both girls in middle school in 2022? I suppose that's why it's a resolution. 🙂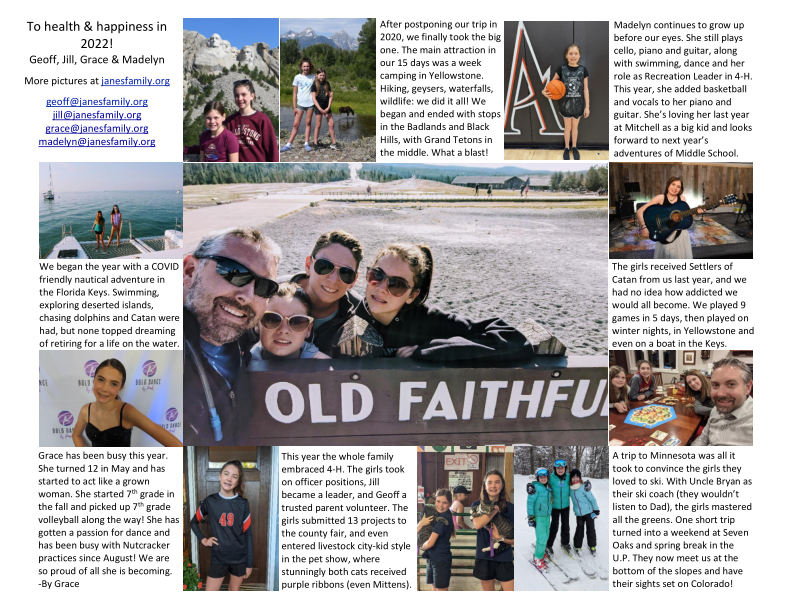 Additional photos from the year are in the following albums:
Have a very happy holiday and the very best wishes to you in 2022!